Overview
The CompTIA Network+ (N10-008) course is designed to provide a comprehensive understanding of networking and network technologies. It serves as an introduction to the foundational concepts of networking. The course encompasses a wide range of topics, including network architectures, network media and topologies, network devices, security measures, TCP/IP configuration, and various networking protocols like Ethernet, 802.11 Wireless, SONET/SDH, WiMAX, and IPv6.
By completing this assessment, you can gain the skills to design and configure simple networks, as well as acquire knowledge about the installation and support of basic network technologies.
Take this assessment to gauge your familiarity with these topics.
Click the Rewards tab for eligibility requirements.
Read the FAQs tab carefully for Instructions before beginning the assessment.
Rewards
FAQs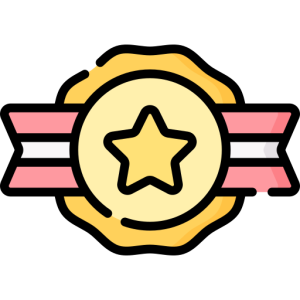 300 NyxCoins*
* NyxCoins vary on score